My family is really important to me...so I've gone off on a little vacation to explore my parents' new home state with them. You're in luck though, I've asked some super sweet gals to write guest posts while I'm gone.
Today I'd like you to meet Ashley of After Nine To Five. This gal makes beautiful jewelry, sweet pouches and fun prints. She also issues a weekly challenge in her
7 Day Push
, which I'm participating in behind the scenes.
Be sure to visit her and let her know I sent you!
[Blog]
[Shop]
[Twitter]
-----
Earlier this year, I took the trip of a lifetime: I got married in Jamaica! It was by far the most memorable experience of my life and I can easily attribute this to the people I was surrounded by - my parents and my now husband.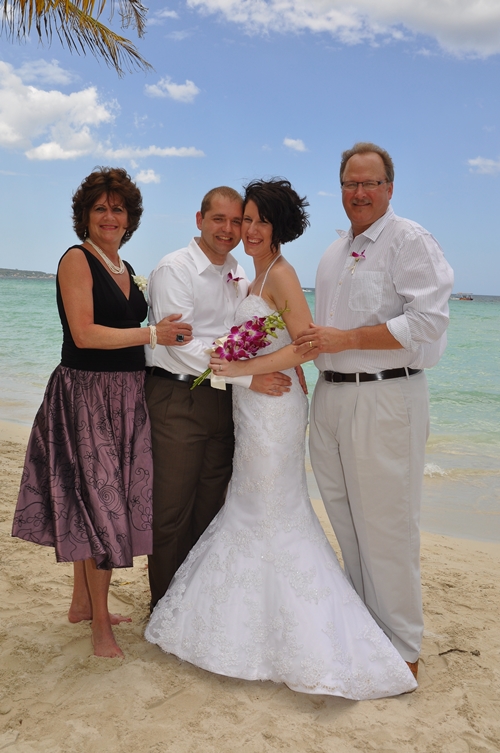 I knew going into the trip that it would obviously be memorable. I hope to only get married once and it was my first time going out of the country so it was a pretty big deal from the start. But I had no clue how close I would become these three people after spending only four days there with my parents and a little over a week and a half with my husband. There's something to be said about stepping away from the daily grind and being in a warm sunny climate that makes everyone in a better mood. :]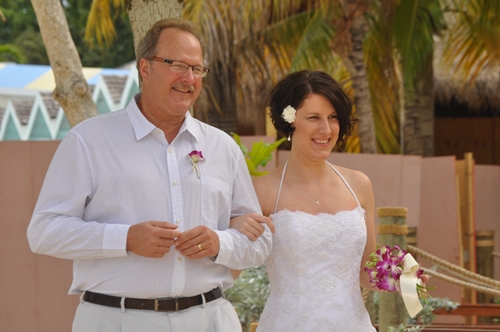 In that short period, I spent more time with my family than I had since I was young and family time seemed more of a bore to me. I didn't appreciate it the way I should have when I was younger, but spending a few days on the beach and by the pool reminded me of how much it meant to be to have them so close to me on a daily basis. It reminded me that there should be more moments like this and it shouldn't take flying out of the country to have them.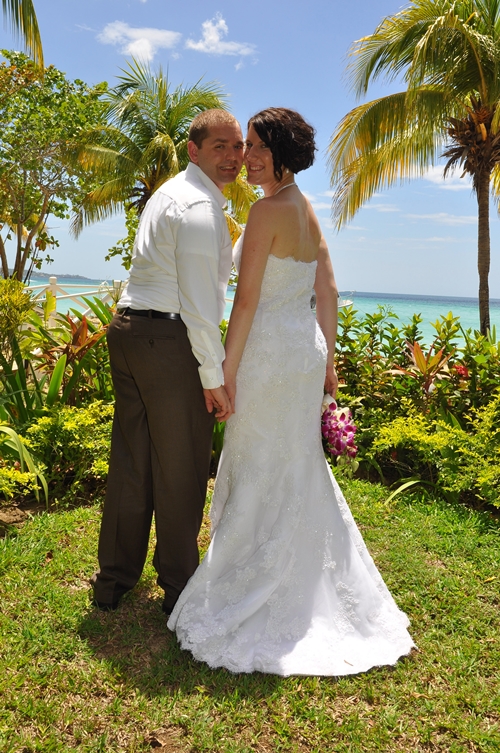 Since then, we've stayed close and are planning a trip for the winter - just us four - to another sunny climate. A place for us to remind each other of how wonderful just the company of each other can be. Well, that and some drinks and sand. :]
-----
Thanks Ashley for taking us to Jamaica with you! What a beautiful location for such a beautiful event! I've come to appreciate my family so much more recently too...isn't it weird how we realize as we get older that we had it all wrong when we were younger?
Don't forget, you can find Ashley here:
[Blog]
[Shop]
[Twitter]
-----
Midge